Old Minchendenians News
OMFC victorious in LOB Junior Cup final
30 April 2014

OMFC's 3rd XI added the LOB Junior Cup to their already burgeoning trophy cabinet this season, beating UCL Academicals' 3rd XI 4-3 in a pulsating final last Saturday (April 26).

Gary Rondell's side – winners of the OBC Minor Cup at the start of April – made a lively start to the match at Old Edmontonians' Barass Stadium, but fell behind having conceded an early penalty against the run of play.

Minch were level midway through the first half, thanks to a curling left-footed shot by Daryl Hanson, and then went ahead on the stroke of half-time through a UCL own goal after tenacious work by skipper Callum Georgallides.

It was a deserved lead that was soon doubled early in the second half as first a flicked Terry Lovell header and then another strike by Hanson enthralled the 30 or so travelling Minch support. A stunned UCL – ranked two divisions higher than Minch – needed to regroup quickly and did, launching a two-goal comeback that rattled Minch nerves with more than 15 minutes still on the clock.

Some frantic late defending followed, with saves from keeper Tom Sharpe and a couple of crucial challenges by John Bulley, before referee Jamie Buller finally blew for full-time to start the jubilant Minch celebrations.
Click here for more photos from Saturday.
News Link ...
---
Quiz Night - Friday May 9, 2014
22 April 2014
The Countdown to 8pm on Friday, May 9, 2014, has begun and The Chase is on to win our star prize!
Bring all your Pointless facts and friends and join us for the annual quiz.
More details below -- confirm your table by emailing us today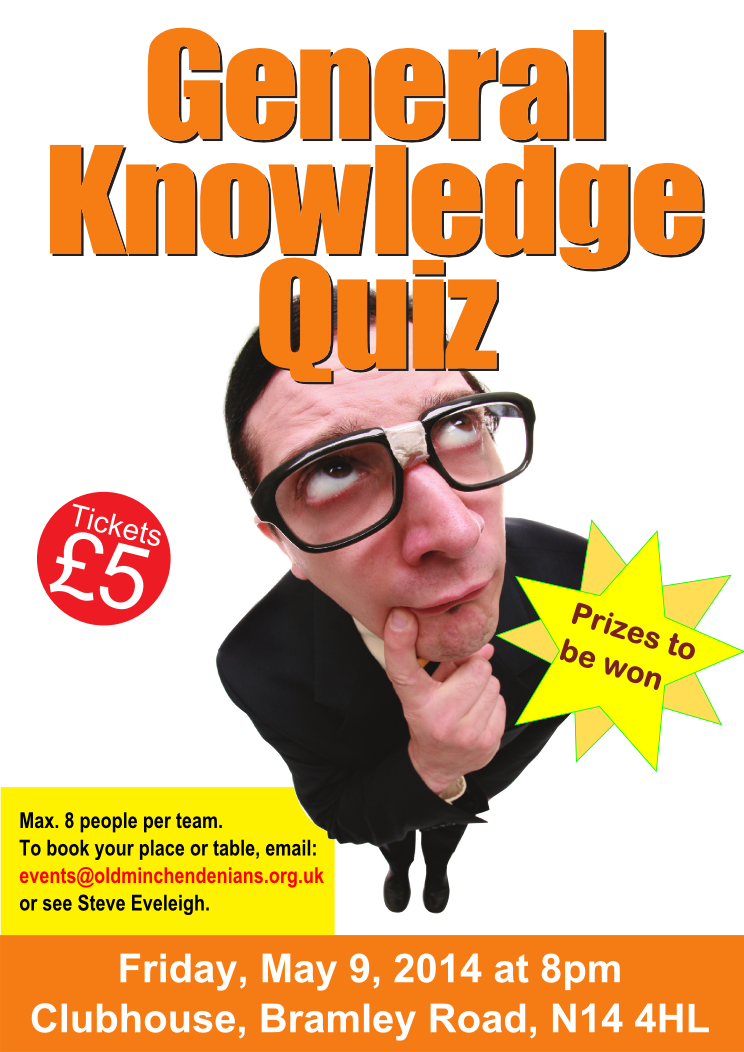 News Link ...
---